Merchandise
There will be a range of different merchandise available for Sheffield 2019.
We have a few examples of whats available on this page.
Merchandise will be available at the tournament but if you would like to register your interest or pre-order any items to avoid disappointment please use the adjoining order form to let us know.
Payment to be received in full when ordering.
Please pay via PayPal to treasurer@gbuwh.co.uk
Product list as follows:
Sheffield 2019 Printed Towel 70cm x 140cm – £ 25.00  (order by 29th June for guaranteed collection at tournament – limited stock)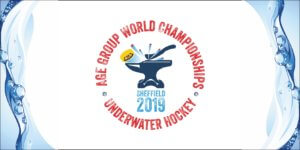 Sheffield 2019 Logo Embroidered Hoody in Red, White or Blue – £25.00 (Order by 29th June for guaranteed collection at tournament – limited stock)
Sheffield 2019 Logo Embroidered Sweatshirt in Red, White or Blue – £20.00 (Order by 29th June for guaranteed collection at tournament – limited stock)
Sheffield 2019 Logo Embroidered Zipped Hoody in Red, White or Blue – £25.00 (Order by 29th June for guaranteed collection at tournament – limited stock)
Sheffield 2019 Logo Embroidered Hoody & with all players names printed on the back in Red, White or Blue – £30.00 (Order by 29th June for guaranteed collection at tournament – limited stock)
Hoody / Sweatshirt / Zipped Hoody sizes – Small (34"/36"), Medium (38"/40"),  Large (42"/44"),  XLarge (46"/48"),  XXLarge (50"/52")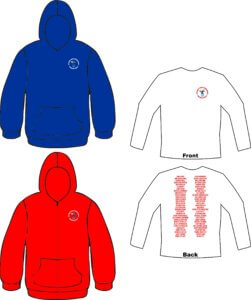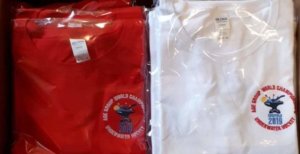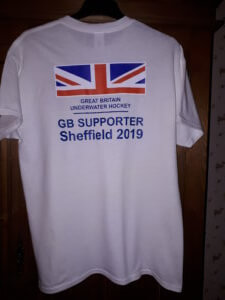 Sheffield 2019 Logo Embroidered Sweatshirt & with all players names printed on the back in Red, White or Blue – £25.00 (Order by 29th June for guaranteed collection at tournament – limited stock)
Sheffield 2019 Logo Embroidered Zipped Hoody & with all players names printed on the back in Red, White or Blue – £30.00 (Order by 29th June for guaranteed collection at tournament – limited stock)
Sheffield 2019 Water Bottle / Protein Shaker  – £5.00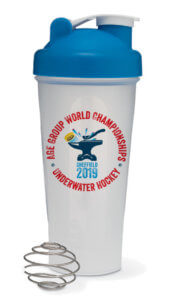 Sheffield 2019 Water-resistant Gym Bag – £5.00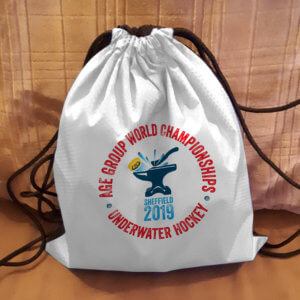 Sheffield 2019 Biro £1.00

Sheffield 2019 Magnet £ 1.00
Sheffield 2019 Fan £ 3.00
GB Locker Tokens £1.00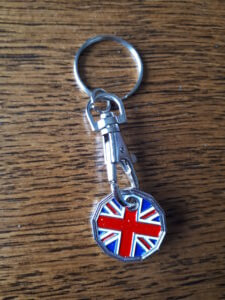 Union Jack Hand held flag £0.50
Bbosi Stock
Bbosi Swimming Costumes £30.00 (order by 29th June for guaranteed collection at tournament – limited stock)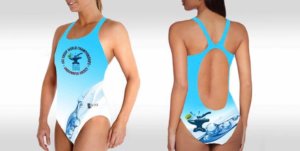 Bbosi Trunks £25.00 (order by 29th June for guaranteed collection at tournament – limited stock)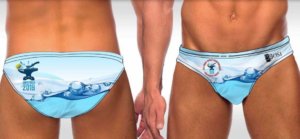 Bbosi Caps – Individual Cap, black or white – £20.00.  Pair of Caps, black and white – £35. (order by 29th June for guaranteed collection at tournament – limited stock)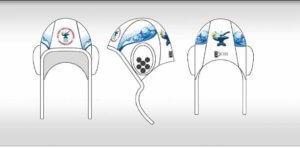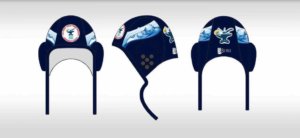 Bbosi Size chart